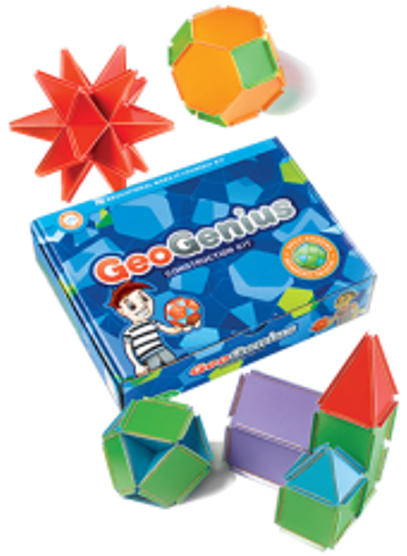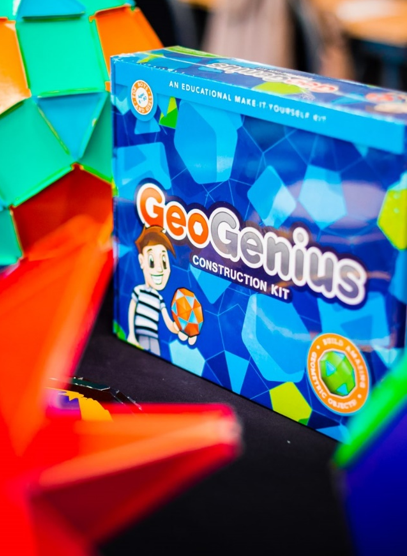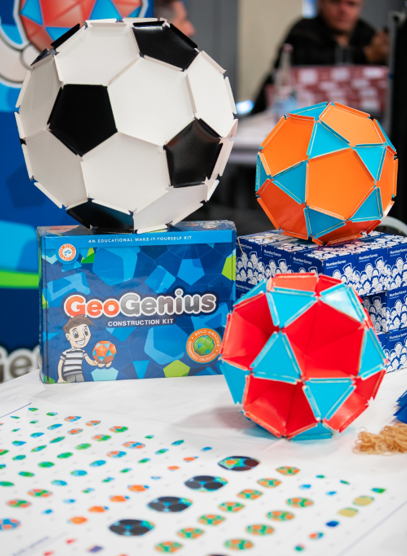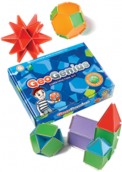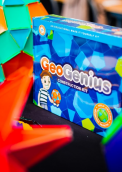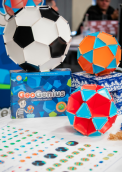 GeoGenius (Super Kit)
The GeoGenius Construction Kit is a fun-filled teaching and learning aid for the study of three-dimensional (3D) geometry. The kit support the development of geometric thinking and understanding through play. Using the bright, precision manufactured, sturdy cardboard shapes and elastic bands supplied in the GeoGenius Construction Kit, it is possible to assemble a wide range of objects, quickly and easily.
The Super Kit, perfect for the classroom environment, contains more than 600 shapes (polygons). The kit includes an instruction booklet with instructions on how to build the shapes (polyhedra) and a number of ideas/suggestions on how the kits can be used in the study of geometry.