3 October 2019
NumberSense Mathematics Programme Term 4 News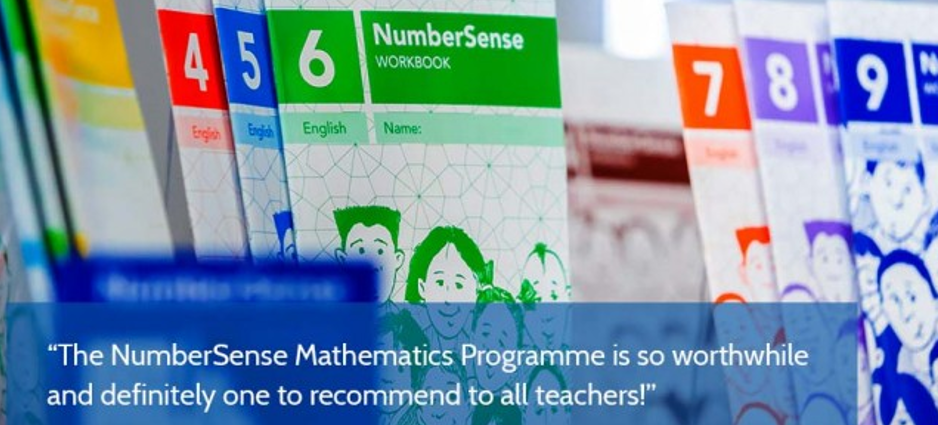 NumberSense Mathematics Programme Term 4 News

Managing problem-solving in the NumberSense classroom is a new workshop that focuses on the role of problems.

This term we have four workshops planned across the country, and we have updates on the 2020 NumberSense User Group Conference.

Term 4 Workshops

The Term 4 workshop: Managing Problem-Solving in the NumberSense Classroom is a new workshop that focuses on the role of problems in (a) revealing [teaching] mathematics, and (b) developing general problem solving heuristics. This workshop is being offered in Cape Town, Durban and Johannesburg:

Cape Town 12 October 2019
Durban 19 October 2019
Johannesburg 16 November 2019

The Term 4 Grahamstown workshop will address: The NumberSense Companion Activities in the NumberSense classroom: Geometry

Grahamstown 9 November 2019

NumberSense Mathematics Programme User Group Conference 2020

Make sure to put the 2020 NumberSense User Group Conference into your diary and also into the school budget! Bigger and better, the conference which is already in its 5th year, provides an invaluable opportunity for staff development and networking!  The 2020 Conference will be in a new venue! And, here are the details:

Date: 22 and 23 May 2020

Venue: The Vineyard Conference Centre, Newlands, Cape Town

Costs:

Early registration (available till 13 March 2020): R 2 200,00 per person
Normal registration (available till 1 May 2020): R 2 750,00 per person
Late registration (available till 22 May 2020): R 3 000,00 per person

Accommodation: There is a block booking of rooms at the Vineyard Hotel for the conference that you can take advantage of by contacting the hotel on 021 657 4500 direct ext 4631 (Vuyani Sitshaluza), and quoting the booking code Brombacher & Associates #2637646.

Registration: The registration form will be available from December (watch the NumberSense website for updates). We look forward to working with you again this term and to seeing you at the workshops.